The internationally recognized independent British Education Accreditation Agency CPD was established in 1996.
CPD stands for Continuing Professional Development (CPD) and is a term used to describe the learning activities professionals participate in to develop their skills. It allows learning to be conscious and proactive rather than passive and reactive.
CFE CERT became a member of The CPD Certification Service in 2019.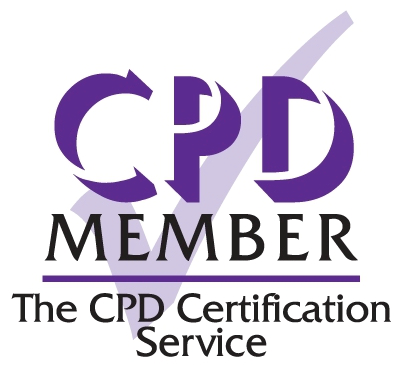 In a CPD accredited training; It brings together different methodologies for learning such as training workshops, conferences and events, e-learning programs, best practice techniques and sharing ideas.
While participating in a CPD Approved training, you will also ensure the international validity of the certificate you will have, since the training is approved by an independent accreditation body.
CPD offers numerous benefits for both professionals and their employers, some of which are really important. For you as a professional, it helps ensure that your skills and knowledge are up to date and that the professional standard of your records and qualifications is maintained.
Another benefit of CPD and the main purpose of discovering the benefits of continuous personal development is that it also helps you develop more confidence in the role. You will be able to demonstrate your achievements and develop the knowledge and skills to run your business in the most effective and confident way.
Our CPD Accreditation Certificate:
You can contact us by phone, email, or by filling out our contact form.