From a fake Whatsapp message claiming that he's the CEO of the organisation who forgot the password for a service to a phishing email that seems like you received from a supplier or a colleague, digital threats don't always come as sophisticated hacker attacks. 
Recent reports show that 1 in every 3 workers in the UK is now working from home. Remote working is now making most of the organisations more vulnerable than pre-pandemic times. According to a recent survey by Hayes Connor Solicitors, 1 in 5 workers who work from home never received any training on cybersecurity.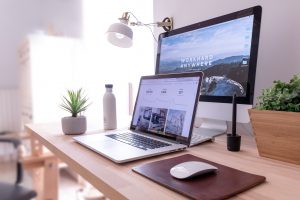 In the recent BBC news interview, Tsedal Neeley, a professor of business administration from Harvard Business School who is an expert on remote working said that "engaging with IT/cyber-security experts is crucial." It is very important that not only your information security management is up to international standards but also your employees as well as your stakeholders have adequate cybersecurity training. 
Talk to our experts to find out what trainings you would need by e-mailing us: training@cfecert.co.uk