Today, information, which is the most important resource of the business world, and information technologies, which are formed by transferring this information to technology, have a great place in both business life and daily life. Information technologies: It covers all services that data processing units can do, from internet services to archiving, technical and software services. A technology such as this, which has a wide area of ​​use, is becoming increasingly widespread and rapidly developing/changing, and the rapidity of change also increases the rate of occurrence of the dangers that businesses face. With this change, it will be very difficult for businesses that cannot perceive the dangers brought by the change and turn them into opportunities, or that cannot evaluate the opportunities, to compete in the changing business world.
ISO/IEC 20000 Information Technology Service Management System Standard is a standard that guides companies or units providing information technology services to meet the expectations of their internal and external customers, to continuously improve and develop their status and performance, to manage their relevant operations and to provide services, which methods they will apply and how they will apply.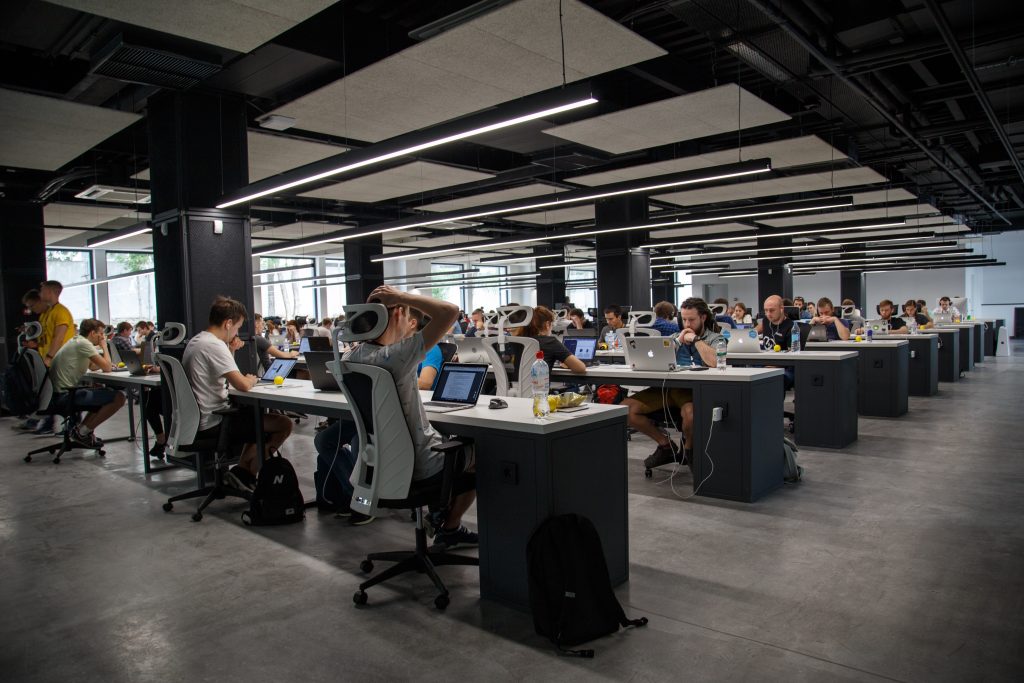 It is process-based and can be implemented by integrating with standards such as ISO 9001 Quality Management System or ISO/IEC 27001 Information Security Management System.
ISO/IEC 20000 standards support an integrated process approach to effectively deliver management services required to meet business and customer obligations.
This standard provides the continuous control, greater efficiency and opportunities required for continuous improvement in the integration and implementation of Service management processes. In order to carry out activities and processes, people and service teams at the service desk, service support, and service delivery must be strongly formed and aligned with each other. Appropriate tools are also required to monitor those processes are effective and efficient.
In order to fulfil the provisions specified in the ISO/IEC 20000 certificate standards, the assignment of qualified and competent people is essential for obtaining the desired output.
In order to obtain ISO/IEC 20000 certificate, you must configure the following processes under the guidance of a consultant or experts in your company and ensure that the standard directs it in the desired format.
Service Level Management
Service Reporting
Service Continuity and Availability Management
Budgeting and accounting for IT services
Capacity Management
Information Security Management
Business Relationship Management
Supplier Management
Incident Management
Problem Management
Configuration Management
Change Management
Release Management
Which Companies/Sectors Can Get ISO/IEC 20000 Certificate?
Software companies,
Hardware Companies for the IT sector,
IT industry infrastructure companies,
Companies engaged in technical service maintenance and repair in the IT sector,
Companies engaged in software-hardware integration in the IT sector,
Internet service providers,
Companies Providing Telecommunication Services,
E-invoice private integrator companies,
Companies that provide electronic archiving and backup services,
Companies that do database work,
Web service companies.
The main objectives of the ISO/IEC 20000 Information Technology Service Management System are:
To keep information technology services running,
Optimizing information technology costs,
Managing information technology risks and complexity,
To ensure compliance with legal and regulatory requirements,
Managing larger changes,
To use information technology services according to business needs.
Key benefits of ISO/IEC 20000 Information Technology Service Management System:
Increased service quality and more reliable corporate support,
Clear visibility of IT capabilities,
More clear information about available services,
More motivated employees with accurate analysis of talents and job satisfaction,
Providing customer satisfaction with the right understanding of customer needs and the right service and support,
Increase in security, speed and accessibility in service processes,
Reducing IT management and operating costs,
Effective resource management and efficient use of resources,
Preventing re-handling of works/problems,
Elimination of unnecessary work,
Increasing the accessibility of IT services,
Ensuring the provision of services that meet customer, end-user and business needs,
Determining the roles and responsibilities of the people involved in the provision of services,
Increasing the satisfaction of IT teams,
Ensuring the learning process from past experiences,